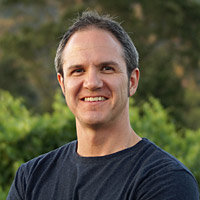 I founded Zolé, LLC in 2007 after working 7 years, full-time, as a freelance web designer and developer. I have been designing and developing websites since 1996. The name Zolé comes from the "Z" in my last name and the Spanish "Olé!".
Zolé designs specifically for, but not limited to: yoga studios, acupuncture, physical therapy, psychotherapists, massage therapy and Pilates.
Zolé also works with a variety of small businesses such as: restaurants, dentists, locksmiths, naturopaths, life coaches, personal trainers and non-profit organizations.
Having (at the time I began freelance web design) 8 years of yoga practice and yoga studio knowledge, creating yoga websites seemed a natural fit. I've created over 20 yoga studio designs and maintain yoga studio websites for clients throughout the United States.
Additionally I've had some issues that have necessitated the help of professionals in physical therapy, acupuncture and massage. My knowledge about these fields is good, having had both personal and professional experience working with these groups of professionals.
Please visit my services page if you'd like to see the type of work I do. Or visit the portfolio page if you want to see a sampling of the finished product!